GE Digital (USA), a part of GE (General Electric Company), offers the unique solution for integrated production automation systems from the APCS level to the MES level.

Software for automated process control systems

Makes it possible to design an integrated intellectual system for production control, operational data collection and analysis, integration of production equipment and software packages usable in offices into an integrated network system.

Software for MES

Software usable for purposes of short-term and long-term planning, production process optimizing and performing customer orders within shorter dates.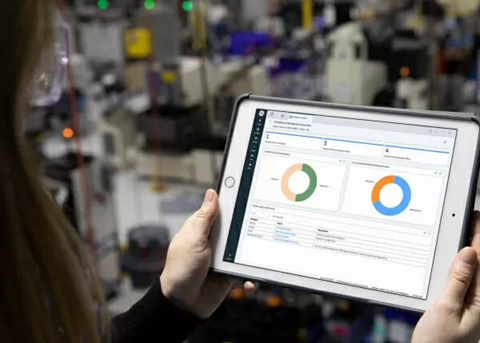 Driven by people, process and proven technology
Years of hard-won insights in power generation, utilities, oil & gas and manufacturing mean that GE Digital uniquely positioned to help customers better operate, optimize and analyze their work to deliver greater results today – and in the future.
Manufacturing & Digital Plant
Research by IDC showed that companies that invested in digitization in the last 5 years have higher revenues and profits than those that haven't. There is a clear advantage that occurs over time for companies that embrace digital technology - For both Revenue and Profit Digital organizations come out ahead.
iFIX & CIMPLICITY HMI/SCADA
Delivering improved operational productivity for plant operators.
Reduce development up to 40%
Proficy Plant Applications
Helping discrete & process manufacturers leverage real-time data to optimize operations.
15% improved machine visibility.
Proficy Historian
Enabling your Digital Transformation initiative with data on premise to the cloud.
30X more efficient than relational databases.